Old Garage Door Haul Away With New Installation
Service in Vancouver WA, Portland OR, Redmond OR
We Will Take Your Old Garage Door and Install The New One
You might hesitate to consider purchasing a new garage door because you don't know what you would do with the old door. The answer is to choose to deal with a reputable and experienced local installation company that makes it a usual practice to provide old garage door pickup and garage door haul away and recycle that old one after professionally installing your new one.
That problem having been solved, you can now concentrate on the benefits of replacing your garage door and adding to the value and appearance of your home, such as the following:
Residential garage doors are more than modern conveniences. They are important for safety, protection, provide insulation from cold and heat, and even give secure storage of the vehicle and other property.

Many unique styles are available such as swing-out carriage doors, sliding doors, and sectional roll-up doors depending on your preference, the visibility from the front of the property, and how they match the architecture of the homes.

Materials range from durable and water resistant wood such as cedar or redwood, or from tough steel that must be sealed or painted to prevent rust and may be too heavy, or the popular lightweight and durable aluminum which does not rust.

New doors come with all new rollers, tracks, springs and weather seal. They are also reconnected to the existing opener, and all the proper adjustments are made for reliable and safe operation.

Along with being functional, there are convenient features for the homeowner such as automatic door openers that can be operated with a small portable battery device or a smartphone.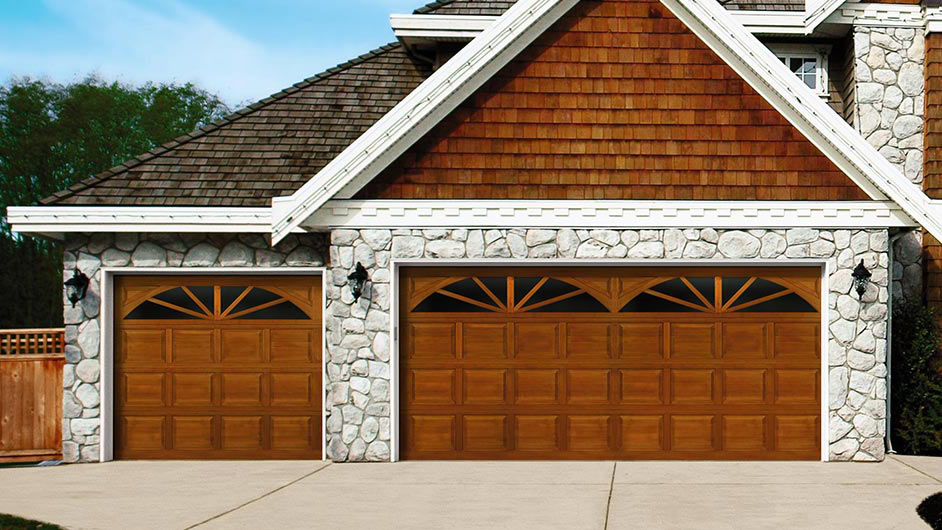 You are welcome to contact Performance Building Products' helpful staff. We will be happy to give you more details, answer your questions, and schedule your old garage door pickup and garage door haul away. We also have the experience, knowledge, equipment, tools, and supplies that are required to perform excellent installations and repairs of your new replacement door.